Archive for May, 2008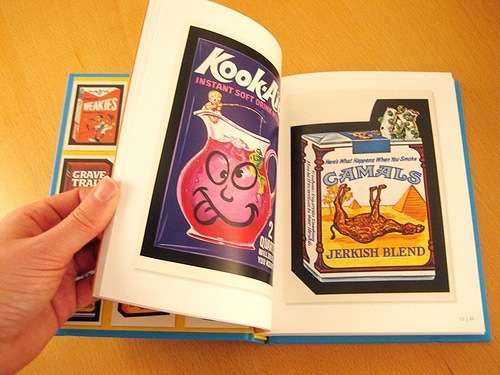 New book about Wacky Packages: "dwiff says: 'design:related covers a coffee table book devoted to Wacky Packages, with a forward by Art Spiegelman.'
'Wacky Packages — a series of collectible stickers featuring parodies of consumer products and well-known brands and packaging—were first produced by the Topps company in 1967, then revived in 1973 for a highly successful run. In fact, for the first two years they were published, Wacky Packages were the only Topps product to achieve higher sales than their flagship line of baseball cards. The series has been relaunched several times over the years, most recently to great success in 2007.
Know affectionately among collectors as 'Wacky Packs,' with artist Art Spiegelman, as a key creative force, the stickers were illustrated by such notable comics artists as Kim Deitch, Bill Griffith, Jay Lynch, and Norm Saunders.
This first-ever collection of Series One through Series Seven celebrates the 35th anniversary of Wacky Packages and is sure to amuse collectors and fans young and old. 'Includes interview with Art Spiegelman and bonus pack of four rare and never-before-printed Wacky Packages stickers.' — from publisher Abrams"
(Via Boing Boing.)
Currently playing in iTunes: 01. Stephen Emmer – You see you by VA_-_Radionome_LP